On this topic, I am helping you with Websites or  Funnels To Make Money Online What Are the Best Sources To Drive Traffic?  if you have any questions please feel free to leave them in the comment section.
What is the reason you need a website to earn money online? Have you probably been told or believe that to earn money online you need a list, put an opt-in form on your website to get leads of who you can promote in other to make money?.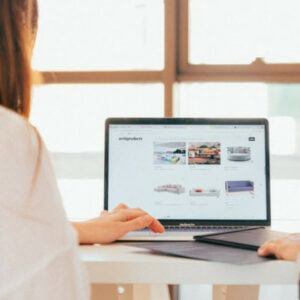 Website Or Funnel what Is Best To Make Money Online
Difference Between Website And A Funnel
The factual difference between a website and a funnel is that a website does not sell, a  funnel is designed to sell and earn you money. A  website educates the consumers on the topic you are writing about.  Yes, you can target buyers keyword but in order to sell you have to get them into a funnel,  if you promote affiliate products, network marketing products,  digital product, coaching programs, or even masterminds there is always a funnel that makes the ultimate sale or gets the individual on the phone so you can close them.
Do not stop building on your website though, but as you continue building out your website building a funnel will also worthwhile,  it will allow you to build out your faster website and increase the traction of it in a lot in less time, so you won't have to do the whole work by yourself.
What  A Funnel Can Do For You
Funnel will allow you to earn money a lot faster than your website, so you will have more money to spend on scaling up your business.
Building a funnel will change the way you look at things and it is not about how you are going to do it, it is about who is going to do it for you either. That is how you look at it.   When you have money to spend on your business and ways to scale it up, you don't think that way, instead of thinking of how am I going to get this done,  who can I hire to do this for Me will the be next thing to think of.
The majority of those who are making more money are doing that way why not yourself.   You don't do it all yourself to make money online. You can always hire someone to do it for you, it is better and that will allow you to do other things you enjoy, you can spend great times with your loved ones or doing things you love traveling, fishing, gym, etc.. instead of handling those loads of work by yourself.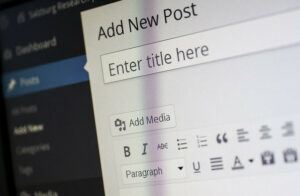 What  Website Can Do For You
A website is a way of getting free traffic from the search engines to your funnel but is not the fastest way,  though.  A  lot of SEO techniques have to go into it, and that might takes you a lot of time, so…
What Are the Best Sources To Drive Traffic to your funnel?
There are lucrative ways to do that which has been proving to be the best, there are some freeways and some are paid options that you can use to drive traffic quickly to your funnel, without having to wait for a long time.
Free and easy ways to drive traffic to your funnel
Tik Tok is the most easiest and lucrative source to drive traffic, it is the hottest right now and if you just publish content of about 15 to 30 seconds videos and you are good to go, it is excellent. Here is how you can level up TikTok.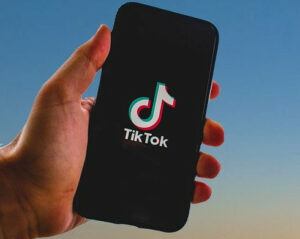 How to use TikTok to drive traffic
If you not yet on TikTok you need to start right now that is what I would recommend you to do right away, start now. So the first thing you want to do in the first ten days is nothing but participate in the (Growparties) (Makemegoviral). Let me preface it, you will need to have your profile set up and optimized, a checklist for what you will need, then you are ready to go.
Here is what you must do, follow them whenever you start your TikTok
How to Properly Set Up Your Profile On TikTok
Here is how you can properly set up your profile correctly on TikTok, follow these easy guides whenever you want to do it.
Add and set up your profile picture, be it a close shot or self-picture is all good
Change your username to your actual  brand name or your name, remember do not leave it as  a  default username
Change the account type to Pro only, for this will gives you all access to the analytic and you can then insert the link to your funnel option page.
The profile description only allows 80 characters so tell them who you are and how you can help them or how your product or services can be of help to them to get the best result they ever dream of.
Create and post a 12 TikTok video with an attention-grabbing cover.
These are exactly what you must do to drive traffic quickly on TikTok to your funnel, then when you get your profile set up and optimized, then you will take part in the grow parties.  The most interesting thing about this social platform is that people will follow you back if you follow them and take the benefits of the knowledge while it on the go.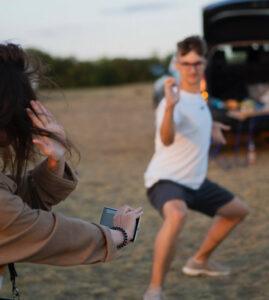 How To Take Part In The Grow Parties On TikTok
Why must take part in the grow parties?  you see, the grow parties are great to quickly have more people to follow you up and you will continue to participate in these grow parties until you reach 10K followers. At 10K  then you have gained a trust factor with the TikTok Al, so you are more likely to show upfront as well as your page,  then you will be seen by more people and your followers will grow up drastically from there you being to see conversations and start generating leads.
At this point, you will move into content creation mode. Post-six times a day from 11 am, 1 to 3 pm and after 7 pm your local time period so that you get more views. The next thing you going to do is that you will use a VPN mode and post at the time period of the location you set your  VPN up, however, if you choose a VPN in the UK  then post at these times in the UK time.
Hit Things To Post  For Quick Traffic On Tik Tok
Duets
Stitches
Lipsync  of trending songs
Your story or  your journey
Do giveaways after you reach 10K   at least an Amazon gift card, visa gift cards of some bucks.
 What to do after posting On TikTok
After you've done with posting what you do is to add a  call to action in every video, for example, you can say: Follow me,  Like this video, Leave a comment, tag a friend who needs to see this, and in two of your videos tell them to hit the link in your profile to your funnel option page in which with that you could get sales.
How To Use Youtube To Drive Traffic To Your Funnel
The youtube social platform is great to drive traffic it does the same as a search engine. It is one of the biggest ways to drive traffic, and if you really know how to use it you will get the best out of it. When adding video to the video search engine do,  optimize the title, description tags, and file name.  Now let look into what and how to level up a youtube channel to drive traffic to your funnel.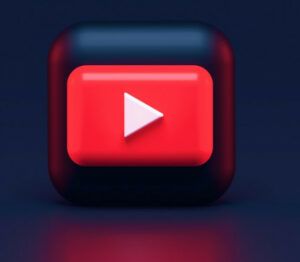 what video converts best on youtube?
The how-to views
Reviews
Best  of's  video and many more
But these are three that lead the top line.
Rules To Proper Video Uploading On Youtube
Follow this rule whenever you want to upload your video on your youtube channel.
Optimize the title,
Description tags
And file names
However, the first line of the description should have your main keyword. add your link to your funnel and a short sentence on how it will help them and makes sure only the top line is visible. Remember though that youtube limits the description to 5000 characters and do not stuff keywords in the description but writes the keyword a  good description containing your secondary keywords.
How To Use Facebook To Drive Traffic To Your Funnel
The first thing you want to do is to optimize your profile cover photo, the photo of yourself, your bio, and write about yourself, what you do and how you can help them.  Setting your profile to make everything public and add your funnel URL in the website located on your profile.
Create curiosity in your post and your Facebook live and direct them through the call to action to either message you, click your website on your profile, or if you have a FB chatbot setup have them comment whatever term you use in your chatbot.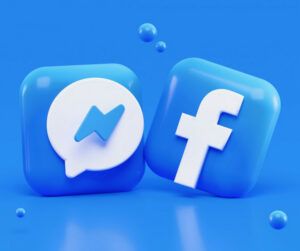 The chatbot can interact with people on autopilot via messenger if you want to use it that as a funnel.  You can set up the chatbot to ask questions and see where they are at and via their responses direct them to where you want then to your funnel. Do not post any external link into your Facebook post  for they will not show them up to anyone
Paid Method To Drive Traffic
Do you know that you can decrease the amount of time it takes to reach your first, second, or third income goals?  what You will do is scale your traffic with paid traffic.  To get started you will need ads to get your products and services into the eyes of your customers.  It is more important to spend more money to get your offer to the right people than to gets cheap untargeted traffic to the wrong people, get the best-paid traffic sources here.
But before running any advertising make sure you have at least a Facebook tracking pixel in the head of your funnel and the thank you page. do something for google and youtube ads.
Best Paid traffic source
Facebook ads
Instagram influencers
youtube ads
solo ads
Google ad
Bing
 Website Or Funnel what Is Best To Make Money Online And Best Sources To Drive Traffic To It?-Conclusion
Follow the easy step a achieve financial freedom build a website and set up a funnel and between TikTok, youtube and Facebook you can generate enough earning to replace your income from you dead-end job, the time it takes will be limited by the action you put on, I would say be committed to posting content every day. I post a day on  Facebook, 6 TikTok, and at least  1 youtube video every day. Just try not to stick to that for at least a couple of months your life will change forever.   Remember that you can build an online business that will pay your children.
If you follow the easy step outline here there is no way you're not going to make it, use the daily method  operation  this should take an hour or 2. if you have   more time  then you can speed up the process and create  more youtube video participate in  niche related groups remember do not spam anyone, however, if  you don't  how to get started that fine too, here is (( my #1 recommended platform to get started))
I suggest you join the platform if you want to take it seriously to make money online, it's an important platform where you get the best education, tools, coaching, advertising and you can build your own successful online business and live the life God intended you to live. If you want to grow personally and financially this platform will help you.