On this topic, I am helping you with a review of Financial Education Service(FES) vs Affiliate Marketing For Passive Income including video and image, However, if you have any questions please feel free to leave them in the comment section.
About financial education service
The (FES) financial education service is also known as FES is a multi-level marketing program and a product that offers credit repair services to their client.
The FES has 3 basic service offers to the people which includes :
A chance to make money in MLM's online world.
Chance to fix your credit by offering you a comprehensive credit restoration program.
And an opportunity to help others fix their credit reports
Those are the 3 basic services that they offer, but FES also offers honor other products as well, such wich are :
Credit will trust, they have the power of attorneys with over 900 attorneys that are available to provide legal advice and help their customers and members to complete and understand their services.
The (FES)Co-Founders Of The Financial Education Service
Mike Toloff and Parimal Naik are the cofounder founders of financial education and both of them are like-minded guys.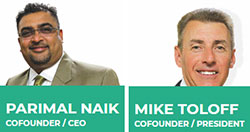 Though Mike Toloff is the president while Co-founder Parimal Naik is responsible for the strategic planning of the IT systems and databases behind the service offered through
the financial education services, there is an overview of the FES here.
Founders Of The Financial Education Details An Overview
Name
Financial Education Service (FES)
Cofounders
Mike Toloff And Parimal Naik
Location
Farmington Hills, Michigan.USA
Price
$ 199 one-time cost to join as a commission qualified member with the Financial Education Service plan.

$89 a monthly fee.

Ratings
4.9 out of 10
Support

clients have 24:7 access and control to their account online.
clients can track their account progress and view their credit reports from all three credit bureau X
Money-back guarantees Financial education services offer 10 days money-back guarantee for both the enrolment fee and the initial money membership fee.
Financial education services offer several programs options to choose from such as :
Credit restoration, credit builder, credit report system and identify theft protection with what they call (Life Lock) LL.
What (AGP) understand after thorough Research
After our thorough research on the Financial Education Service (FES), we've found out that Financial Education Service charges a low price per month, but the clients are required to pay upfront cost for credit repairs services
We also founded out that FES has only credited trained employees unlike other firms in the credit world.
They lack website information regarding consumer credit success rates.
Clients have to contact the company directly if they need the exact price and details or any info of the products which their website is lacking.
Is Financial Education Service Legit?
Financial Education Service is a legitimate company that helps people to restore their clients' credit and improve their financial goals but wait though before you go ahead and sign up with them, you should first check out what members have to say about the program.
One member that joined them is complaining about the program and he said he felt robbed and lost about $600 that is quite a lot of money that can help to start with something tangible. While in the other hand we have another member that joined the program and seems happy with their service.
Financial Education Service(FES) vs Affiliate Marketing For Passive Income
Can you make money with FES?
Can you make money with the Financial Education Service (FES) here is the answer to the question asked, for those who are willing to join the program or interested in joining.
The Financial Education Service is a product of Multi-Level Marketing (MLM), however, in online business, there are two kinds of ways to earning money: Either you start an MLM business or you choose to be an affiliate marketing and build a successful business becoming an online entrepreneur.
So let break things down here :
FES and MLM way to make money
Here is how FES and MLM go and how they do to generating income.
You make money online with MLM by recruiting others
Sell from just one campaign and one product.
You will pay to promote a product.
ways To Make Money With Affiliate Marketing
Here is how one can make money with affiliate marketing
You can make money with affiliate marketing by promoting whatever helpful prodcut or / services you think is legit for your targeted audience.
You don't pay anything to promote any product or service
It not necessarily needs to own your product or take any risk on production.
You share your honest review on any prodcut or service and earn a commission.
You have absolute freedom to choose any topic, product, or services you like to write about
You can promote prodcut or services and earn passive income
The best and secure way to make money online is by creating your own online business and then promote whatever prodcut, or services that best suit your audience and make money. It also the best way to become your own boss, to work on your own time, and at the location you want. Affiliate marketing guaranty you all that and more.
And that is why I recommend the ((Wealthy Affiliate Training Program)) the only trusted online platform and the right place to start or learn how to be an affiliate marketer and build a successful business.
Check out this video below for it shows you what am talking about.
Conclusion -Financial Education Service(FES) vs Affiliate Marketing For Passive Income
Affiliate marketing is the easiest way to build a successful online business with low stress without having to sacrifice all your money to scams online.
All you need to be successful in this business is a commitment and the willingness to make it work and make your dreams a reality. Even though you don't know anything about affiliate marketing before you can learn it, and in the end, you will have a business that worthy asset for yourself and have to move time with your family and friends.
For examples, Mike Rrsq, Neil Patel, Bob Proctor, Tony Robbin, John Cristiani, and the rest of them are now making money online, all are successful online entrepreneur people with a successful story, but they all have been through the same process and sacrifice, but look at them now they are enjoying their financial freedom.
This post has helped you with a thorough review on Financial Education Service(FES) vs Affiliate Marketing For Passive Income including video image.
If you have any question comment or anything concerning this topic please feel free to leave them in the comment section below. If this post helps you please share it with others thanks.